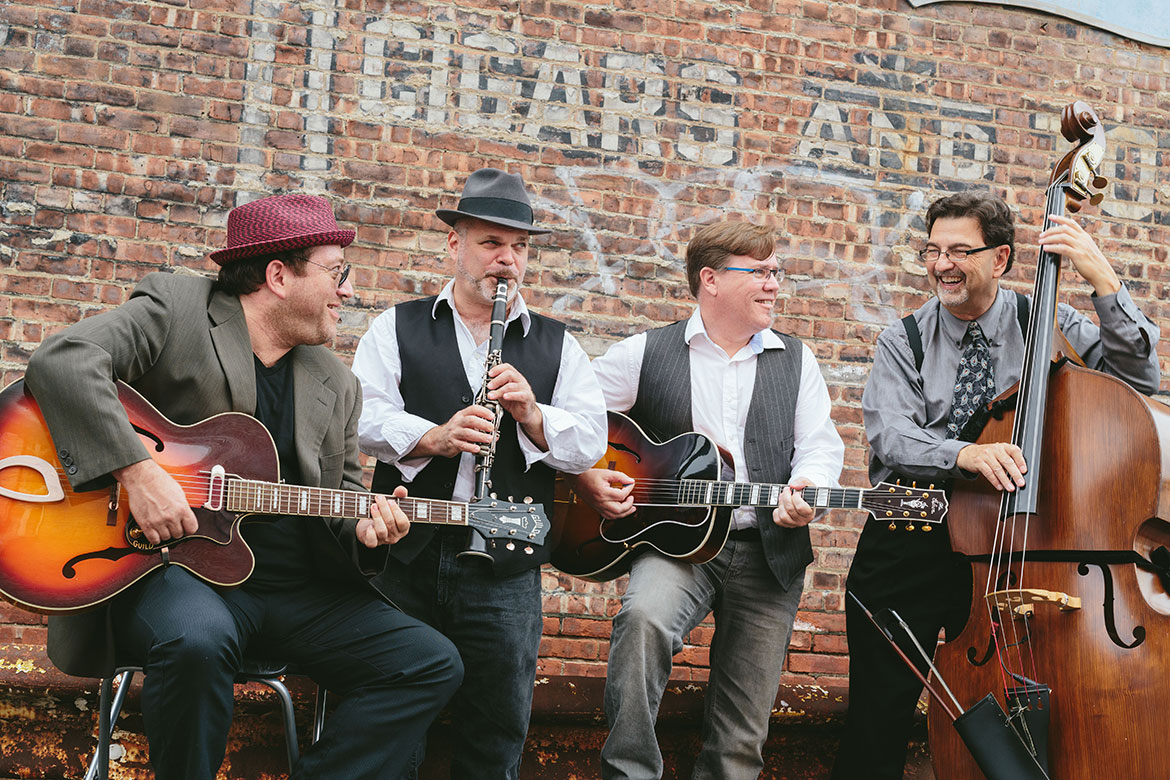 Shows
Upcoming Shows

Saturday May 29th

8:30 - 10:15 pm

Swing Vipers At Mohonk Mountain House

1000 Mountain Rest Rd, New Paltz, NY 12561

Swing Vipers will be at Mohonk Mountian House for two shows starting at 8:30 with a second show at 9:30. This will be socially distance compliant. We will be playing in the parlor. In between sets the room will be cleaned and fogged. This is a beautiful venue and well worth visiting. Call tel:855-883-3798 for more information.
Past Performances

May 5, 2021

8:30 - 10:15 pm

Swing Vipers At Mohonk Mountain House1000 Mountain Rest Rd, New Paltz, NY 12561

May 1, 2021

3:30 - 6:30 pm

Swing Vipers at Milea VineyardMilea Estate Vineyard

450 Hollow Road
Staatsburg, NY 12580

mileawinery@gmail.com
845-266-0384

Apr 21, 2021

8:30 - 10:15 pm

Swing Vipers At Mohonk Mountain House1000 Mountain Rest Rd, New Paltz, NY 12561

Apr 8, 2021

8:30 - 10:15 pm

Swing Vipers at Mohonk Mountain House1000 Mountain Rest Rd, New Paltz, NY 12561

Mar 13, 2021

2:00 - 6:00 pm

Swing Vipers at Milea Vineyard450 Hollow Road
Staatsburg, NY 12580

Feb 14, 2021

8:30 - 10:15 pm

Swing Vipers at Mohonk Mountain House Valentines Day Concert1000 Mountain Rest Rd, New Paltz, NY 12561

Oct 31, 2020

4:00 - 6:30 pm

Swing Vipers at Milea Vineyard450 Hollow Road
Staatsburg, NY 12580

Oct 11, 2020

4:00 - 6:00 pm

Swing Vipers at The Brewery at Orange County Hops771 S Plank Rd, Walden, NY 12586

Oct 3, 2020

8:00 - 10:15 pm

Swing Vipers at Mohonk Mountain HouseMohonk Mountain House
1000 Mountain Rest Road
New Paltz, NY 12561

Aug 22, 2020

4:00 pm

until

Sep 22, 2020

6:30 pm

swing Vipers at Milea Vineyards

Sep 20, 2020

4:00 - 6:00 pm

Swing Vipers at The Brewery at Orange County Hops771 Route 52
Walden, New York

Aug 14, 2020

6:00 pm

until

Sep 14, 2020

9:00 pm

Swing Vipers at Wilklow Orchard

Aug 12, 2020

8:00 pm

until

Sep 6, 2020

9:00 pm

Swing Vipers at Mohonk Mountain Hose

Sep 5, 2020

5:30 pm

until

Sep 6, 2020

7:30 pm

Swing Vipers at Millbrook Winery

Jul 11, 2020

7:30 - 10:00 pm

BARNIVAL AT MOHONK MOUNTAIN HOUSEMohonk Mountain House
1000 Mountain Rest Road
New Paltz, NY 12561
Phone: (855) 883-3798

May 2, 2020

12:00 am - 10:30 pm

Swing Dance in Kingston,NYBoys & Girls Club of Kingston
139 Greenkill Ave, Kingston, NY 12401

Apr 10, 2020

6:00 - 8:00 pm

Swing Vipers at The Brewery at Orange County Hops771 Route 52
Walden, New York
https://www.facebook.com/orangecountyhops/

Mar 6, 2020

6:00 - 8:00 pm

Swing Vipers at The Brewery at Orange County Hops771 Route 52
Walden, New York
https://www.facebook.com/orangecountyhops/

Jan 17, 2020

6:00 - 8:00 pm

Swing Vipers at The Brewery at Orange County Hops771 Route 52
Walden, New York
https://www.facebook.com/orangecountyhops/

Nov 29, 2019

6:00 - 8:00 pm

Swing Vipers at The Brewery at Orange County Hops771 Route 52
Walden, New York

Aug 10, 2019

5:30 - 7:30 pm

Millbrook VineyardMillbrook Vineyard
26 Wing Rd
Millbrook, New York 12545
East Side Lawn

Jul 11, 2019

7:00 - 9:30 pm

Music in the Courtyard Series hosts music with "Swing Vipers"Railroad Ave Courtyard in the Village of Warwick, NY


Jun 16, 2019

7:00 pm

until

May 16, 2019

10:00 pm

Roger's Folly Rooftop Dancing, Beacon, NYInn And Spa At Beacon
151 Main St.
Beacon, New York

May 4, 2019

8:00 - 10:30 pm

Swing Dance in Kingston,NY Boys & Girls Club of Kingston
139 Greenkill Ave, Kingston, NY 12401

Oct 31, 2018

7:30 - 10:00 pm

Rogers Folley Halloween Dance Party with Swing Vipers477 Main St, Beacon NY

Oct 27, 2018

7:30 - 10:00 pm

Sculpture Costume SoireeTown Hall - 2 Bryan Hall Plaza, Washington Depot, CT 06794

Sep 21, 2018

8:00 - 11:00 pm

Swinging at Tapped Beer BarTapped
22 Henry Street, Middletown, Orange County, New York 10940

Aug 18, 2018

6:30 - 8:30 pm

Swing Vipers Private EventStone Tavern Farm 2080 Upper Meeker Hollow Rd, Roxbury, NY 12474

Jul 14, 2018

12:00 - 8:00 pm

Pig Roast/Music Festival Pine Island,NYPolish Legion of American Vets Post 16
16 Legion Road, Pine Island, New York 10969

Jul 5, 2018

7:00 - 9:30 pm

Music in the Courtyard Series hosts music with "Swing Vipers"Railroad Ave Courtyard in the Village of Warwick,NY

Jun 23, 2018

4:00 - 5:30 pm

Scenic Hudson Annual GalaHutton Brickyards in Kingston,NY

May 26, 2018

5:00 - 8:00 pm

Swing Vipers at Clemson Brothers Brewery22 Cottage St, Middletown, NY 10940

May 19, 2018

6:00 - 10:00 pm

Spirit of the Aerodrome 60th Anniversary Gala9 Norton Rd., Red Hook, NY 1257

May 18, 2018

8:00 - 11:00 pm

Swinging at Tapped Beer BarTapped
22 Henry Street, Middletown, Orange County, New York 10940

May 6, 2018

6:00 - 8:00 pm

Private PartyGlenmere Mansion
Chester, NY

Mar 10, 2018

8:00 - 10:30 pm

Swing Dance in Hurley,NYHurley Reformed Church
11 Main Street
Hurley,12443

Nov 18, 2017

4:00 - 7:00 pm

Private 100th Birthday PartyNew Paltz,NY

Nov 11, 2017

12:00 - 4:00 pm

Private Event99 Court St, Binghamton, NY 13901

Jul 6, 2017

7:00 - 9:30 pm

Music in the Courtyard Series hosts music with "Swing Vipers"Railroad Ave Courtyard in the Village of Warwick,NY

May 6, 2017

7:00 - 10:00 pm

Lydia's Cafe & Deli7 Old Route 209
Stone Ridge, NY 12484
845.687.6373

Aug 13, 2016

5:30 - 6:30 pm

Private Party (Wedding)The Lady Swan
1754 Old Kings Highway
Saugerties, NY 12477

Jun 3, 2016

7:00 - 9:00 pm

Diego's Taqueria Kingston Mexican Restaurant38 John St
Kingston, NY

Aug 20, 2015

7:00 - 9:30 pm

Music in the Courtyard Series hosts music with "Swing Vipers"Railroad Ave Courtyard in the Village of Warwick,NY

Jul 16, 2015

7:00 - 9:30 pm

Music in the Courtyard Series hosts music with "Swing Vipers"Railroad Ave Courtyard in the Village of Warwick,NY

Jul 12, 2020
12:00 am

Swing vipers at Orange County Hops

Mar 23, 2019
6:30 pm

Private show CIA Poughkeepsie,NY

Nov 10, 2017
7:00 pm

The Pines Restaurant and Bar5327 Route 212
Mt Tremper, NY 12457
Tel: 845.688.7311
Email: info@catskillpines.com

May 23, 2015
6:00 pm

Gabe – Gate House Concert127 Lounsberry Hollow Rd
Sussex, New Jersey

Feb 18, 2018
8:00 pm

We're Back at The Pines5327 Route 212
Mt Tremper, NY 12457
Tel: 845.688.7311
Email: info@catskillpines.com

Mar 16, 2018
7:30 pm

Private PartyHunter, NY

Jul 15, 2018
7:30 pm

Swing Under the Stars with the Swing Vipers!The Inn and Spa At Beacon
151 Main St., Beacon, New York 12508

Jun 30, 2015
7:00 pm

Concert at Glen Arden

Aug 25, 2018
8:00 pm

Swing at the Rosendale CafeRosendale Cafe
434 Main St. • PO Box 436 • Rosendale, NY 12472
845.658.9048