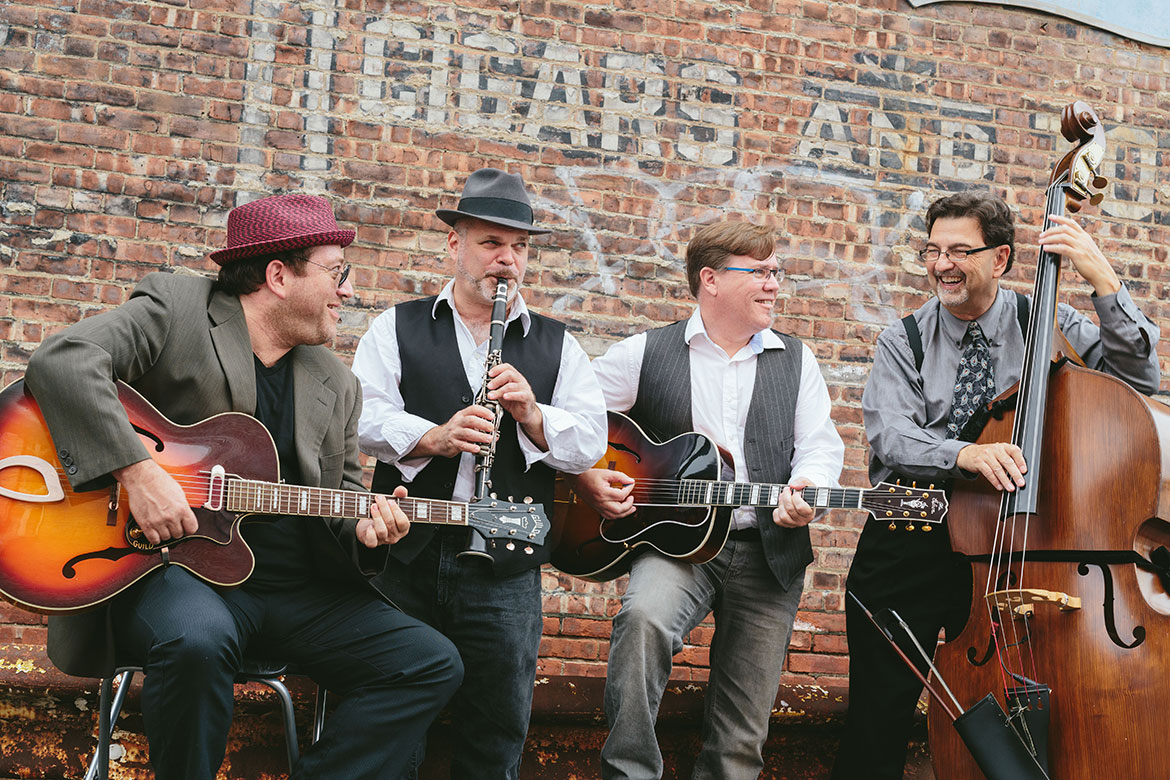 Shows
Upcoming Shows

Friday November 29th

6:00 - 8:00 pm

Swing Vipers at The Brewery at Orange County Hops

771 Route 52

Walden, New York

This will be the first time that Swing Vipers will be playing at this great venue. Come on out and taste some mighty fine beer and listen and dance if you like to some hot swing. It's a great way to spend some time after Thanksgiving.
Past Performances

Aug 10, 2019

5:30 - 7:30 pm

Millbrook VineyardMillbrook Vineyard
26 Wing Rd
Millbrook, New York 12545
East Side Lawn

Jul 11, 2019

7:00 - 9:30 pm

Music in the Courtyard Series hosts music with "Swing Vipers"Railroad Ave Courtyard in the Village of Warwick, NY


Jun 16, 2019

7:00 pm

until

May 16, 2019

10:00 pm

Roger's Folly Rooftop Dancing, Beacon, NYInn And Spa At Beacon
151 Main St.
Beacon, New York

May 4, 2019

8:00 - 10:30 pm

Swing Dance in Kingston,NY Boys & Girls Club of Kingston
139 Greenkill Ave, Kingston, NY 12401

Oct 31, 2018

7:30 - 10:00 pm

Rogers Folley Halloween Dance Party with Swing Vipers477 Main St, Beacon NY

Oct 27, 2018

7:30 - 10:00 pm

Sculpture Costume SoireeTown Hall - 2 Bryan Hall Plaza, Washington Depot, CT 06794

Sep 21, 2018

8:00 - 11:00 pm

Swinging at Tapped Beer BarTapped
22 Henry Street, Middletown, Orange County, New York 10940

Aug 18, 2018

6:30 - 8:30 pm

Swing Vipers Private EventStone Tavern Farm 2080 Upper Meeker Hollow Rd, Roxbury, NY 12474

Jul 14, 2018

12:00 - 8:00 pm

Pig Roast/Music Festival Pine Island,NYPolish Legion of American Vets Post 16
16 Legion Road, Pine Island, New York 10969

Jul 5, 2018

7:00 - 9:30 pm

Music in the Courtyard Series hosts music with "Swing Vipers"Railroad Ave Courtyard in the Village of Warwick,NY

Jun 23, 2018

4:00 - 5:30 pm

Scenic Hudson Annual GalaHutton Brickyards in Kingston,NY

May 26, 2018

5:00 - 8:00 pm

Swing Vipers at Clemson Brothers Brewery22 Cottage St, Middletown, NY 10940

May 19, 2018

6:00 - 10:00 pm

Spirit of the Aerodrome 60th Anniversary Gala9 Norton Rd., Red Hook, NY 1257

May 18, 2018

8:00 - 11:00 pm

Swinging at Tapped Beer BarTapped
22 Henry Street, Middletown, Orange County, New York 10940

May 6, 2018

6:00 - 8:00 pm

Private PartyGlenmere Mansion
Chester, NY

Mar 10, 2018

8:00 - 10:30 pm

Swing Dance in Hurley,NYHurley Reformed Church
11 Main Street
Hurley,12443

Nov 18, 2017

4:00 - 7:00 pm

Private 100th Birthday PartyNew Paltz,NY

Nov 11, 2017

12:00 - 4:00 pm

Private Event99 Court St, Binghamton, NY 13901

Jul 6, 2017

7:00 - 9:30 pm

Music in the Courtyard Series hosts music with "Swing Vipers"Railroad Ave Courtyard in the Village of Warwick,NY

May 6, 2017

7:00 - 10:00 pm

Lydia's Cafe & Deli7 Old Route 209
Stone Ridge, NY 12484
845.687.6373

Aug 13, 2016

5:30 - 6:30 pm

Private Party (Wedding)The Lady Swan
1754 Old Kings Highway
Saugerties, NY 12477

Jun 3, 2016

7:00 - 9:00 pm

Diego's Taqueria Kingston Mexican Restaurant38 John St
Kingston, NY

Aug 20, 2015

7:00 - 9:30 pm

Music in the Courtyard Series hosts music with "Swing Vipers"Railroad Ave Courtyard in the Village of Warwick,NY

Jul 16, 2015

7:00 - 9:30 pm

Music in the Courtyard Series hosts music with "Swing Vipers"Railroad Ave Courtyard in the Village of Warwick,NY

May 23, 2015
6:00 pm

Gabe – Gate House Concert127 Lounsberry Hollow Rd
Sussex, New Jersey

Feb 18, 2018
8:00 pm

We're Back at The Pines5327 Route 212
Mt Tremper, NY 12457
Tel: 845.688.7311
Email: info@catskillpines.com

Mar 16, 2018
7:30 pm

Private PartyHunter, NY

Jul 15, 2018
7:30 pm

Swing Under the Stars with the Swing Vipers!The Inn and Spa At Beacon
151 Main St., Beacon, New York 12508

Jun 30, 2015
7:00 pm

Concert at Glen Arden

Aug 25, 2018
8:00 pm

Swing at the Rosendale CafeRosendale Cafe
434 Main St. • PO Box 436 • Rosendale, NY 12472
845.658.9048

Mar 23, 2019
6:30 pm

Private show CIA Poughkeepsie,NY

Nov 10, 2017
7:00 pm

The Pines Restaurant and Bar5327 Route 212
Mt Tremper, NY 12457
Tel: 845.688.7311
Email: info@catskillpines.com